Teledrift
Tue Jul 28 2020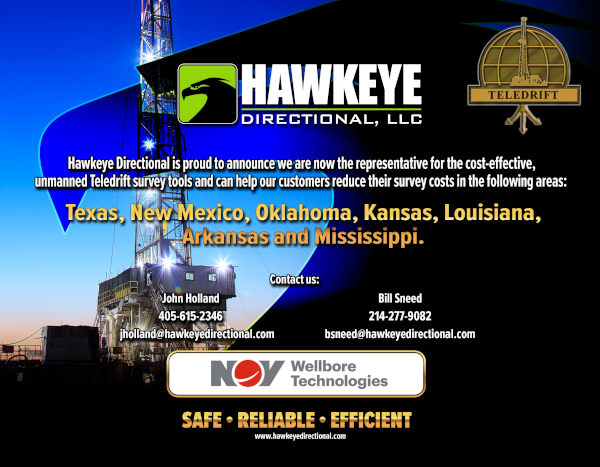 Record Well - Roberson Oil - Lincoln Co, OK
Sat Mar 14 2020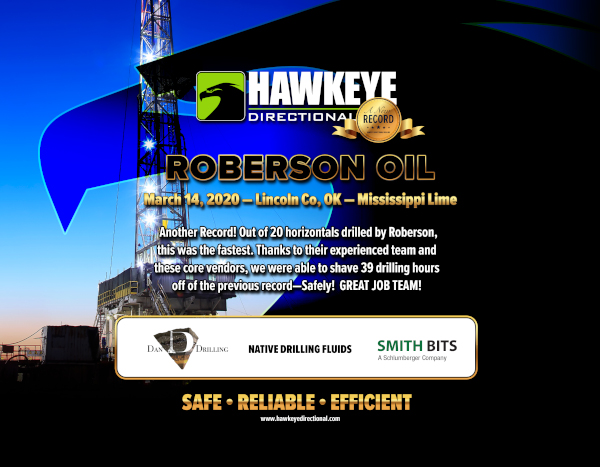 2 Mile Lateral with 35° turn in the middle
Sat Mar 09 2019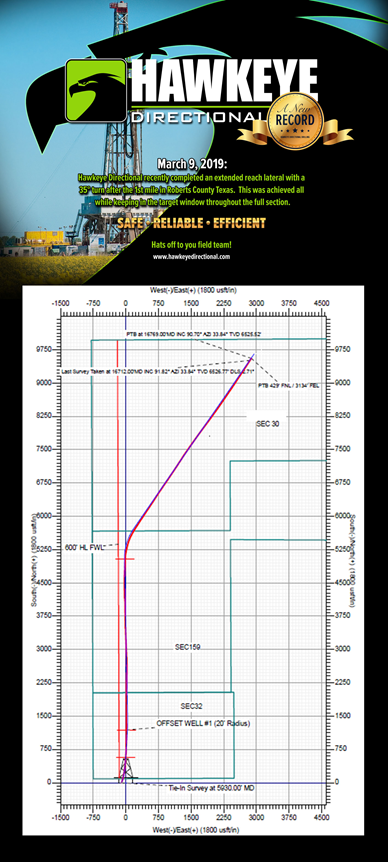 Roberson Oil Record Well
Sat Feb 23 2019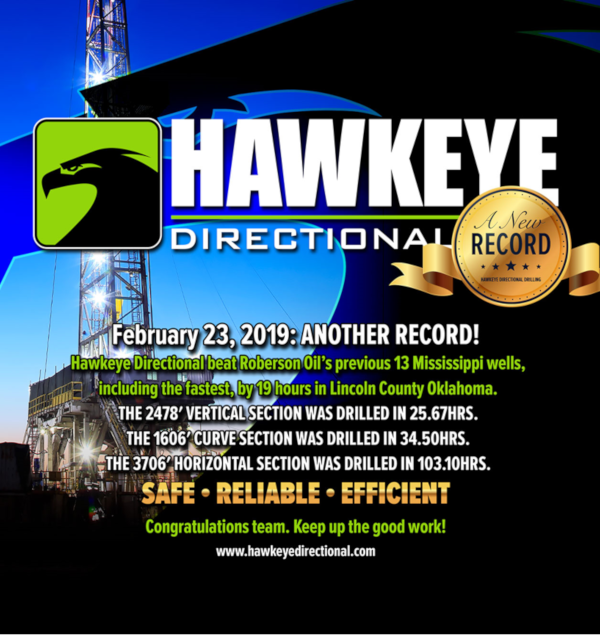 Woodford wells in Pittsburg County, OK
Fri Feb 15 2019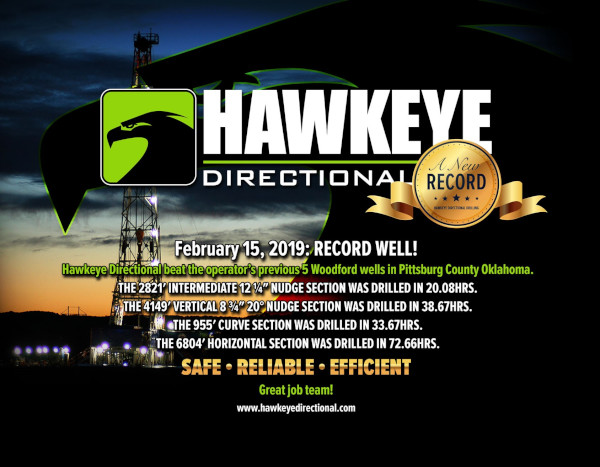 20.5 Hour Curve, McLain Co, Ok
Wed Oct 17 2018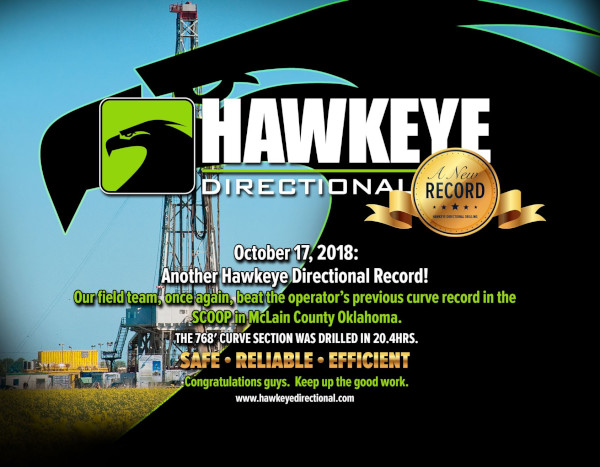 3 - One Run Laterals this week! McLain Co, Ellis Co & Logan Co, Ok
Sat Sep 29 2018
Hawkeye Directional teams do it again! From the field crews to the shop personnel, our team is making a difference for our customers. Great job everyone!!!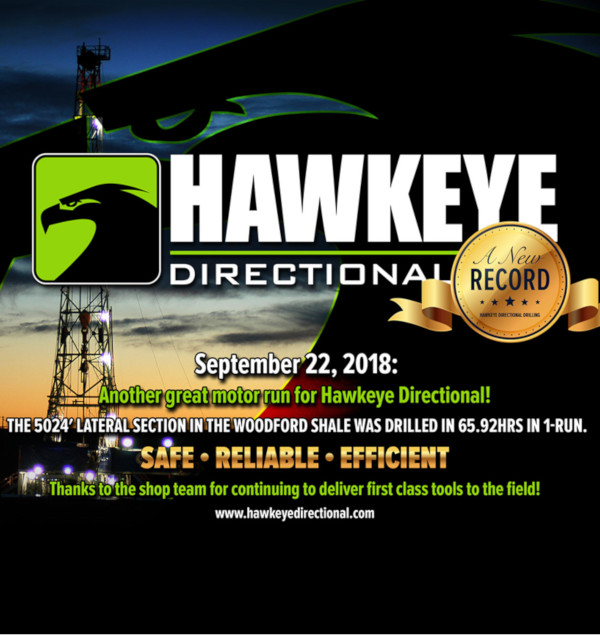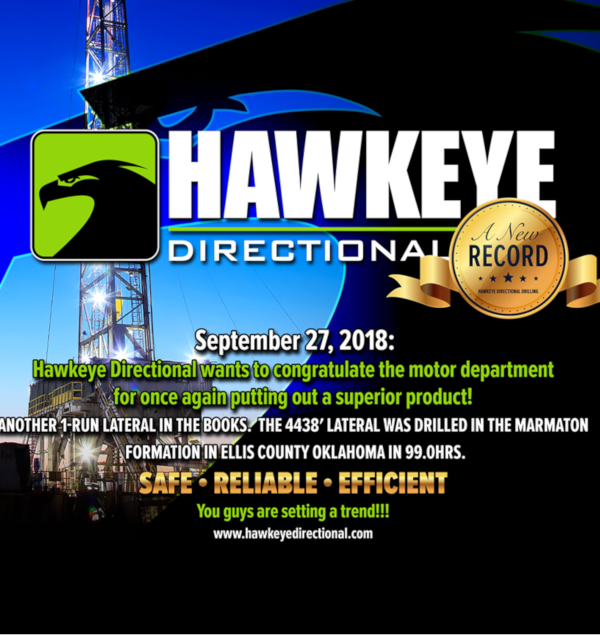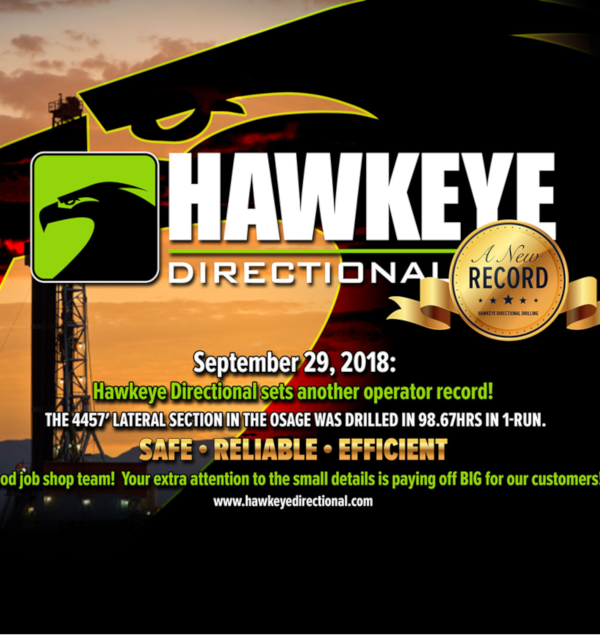 Hawkeye Directional implements state of the art shop software!
Fri Jun 01 2018
Hawkeye Directional just completed implementation of SureShop in our motor facility. This state of the art custom software gives us the ability to service our customers like never before. We now have a 100% paperless, real-time, shop process allowing un-paralleled data collection and reporting on our tools. Additionally, SureShop has greatly improved our quality assurance by taking the guess work out of the service process. The manufacture's service specifications are right at the technician's fingertips on the digital tablet used to input all service information on each and every tool. We can now generate, real-time, accurate reports and information for customers with the click of a button! Our MTBF's have always been industry leading. With the addition SureShop, we expect this trend to continue long into the future!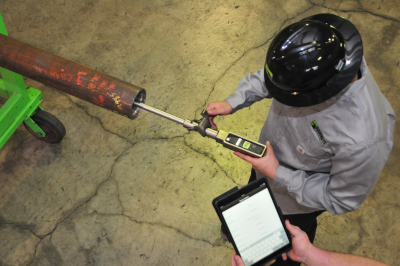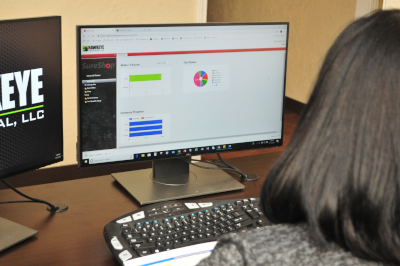 Hawkeye Directional welcomes Bill Sneed - Operations Manager/Coordinator
Wed May 02 2018
We our proud to welcome Bill Sneed to our team! Bill has been in the directional industry for more than a decade and possesses the experience and skills to make an immediate impact on our field operations and customers alike. We are looking forward to this great addition as he hits the ground running!
Hawkeye Directional opens new MWD service facility!
Mon Apr 30 2018
Hawkeye Directional has been working for several months on a new MWD service facility. We are proud to announce it opened this week! Built on our sprawling 22 acre property on the south side of Oklahoma City, this purpose built shop will allow for a clean environment to build and service our MWD equipment. With this shop open for business, Hawkeye Directional will continue to field the high quality, reliable MWD tools our customers have come to appreciate.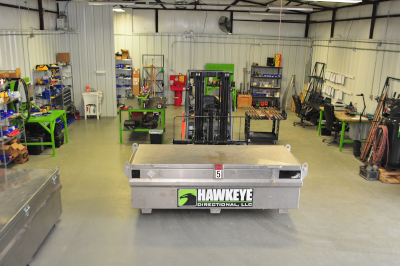 Hawkeye Directional welcomes Marty Leatherwood to our Sales Team
Fri Jun 02 2017
Hawkeye Directional welcomes Marty Leatherwood to the Sales Team! With more than 10 years total of oil field sales experience and 5 in directional sales, Marty is great addition. Our customers will be impressed with Marty's knowledge and his determination to deliver what he promises. Welcome to the team Marty!!!
Hawkeye PDF App now available on IOS and Android
Mon Jan 02 2017
Hawkeye Directional has a new mobile app available for IOS and Android! This FREE app is our solution for the traditional "motor handbook" that tends to quickly become outdated as new tools and procedures are developed. Our app houses operational information such as motor spec sheets, build rate sheets, fishing diagrams, motor field adjustment procedures, MWD configs etc. By using an app instead of a book, Hawkeye Directional can instantly provide updates to our team and customers when new information becomes available. Additionally, it puts this data right at your fingertips!
Our app can be downloaded from the Apple App Store and the Google Play Store. Just search the name Hawkeye PDF.